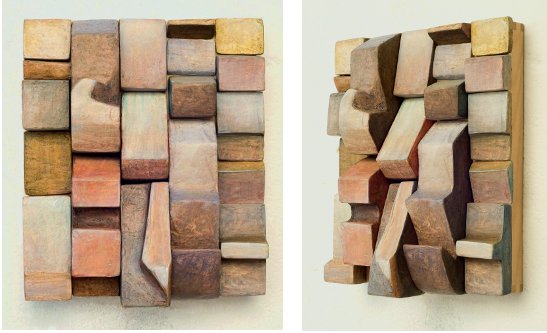 I'm a painter and sculptor living in Berlin, Germany.

I create reliefs that explore the spaces and textures of vacant structures, often those in a state of erosion.

That includes: studies of how nature wears down man-made constructions over time; the weathering of wood and stone by wind and water; bones as the only remaining evidence of a body; the skeletons of abandoned coral reefs; and dormant volcanic craters.

The works give the impression of weighty masses of wood, stone, bone, and earth, but are built of surprisingly light materials.
Image:
Blocks
, front and side view
Mixed media
32 x 24 x 8 cm